We have been thinking about you and hope that you and your family are safe and healthy. Everyone has been through a lot and is ready to start normal routines again. As we welcome you back to our office, we want to reassure you that, as always, your safe treatment here is our number one goal.
We are following the most recent advice from the CDC and our professional organizations to keep you, our other patients, and our staff safe from infection.
You may see some changes when it is time for your next appointment. We made these adjustments to help protect our patients and staff.
For example:
Our office will communicate with you beforehand to ask some screening questions. You will be asked those same questions again when you arrive at our office.
We will ask you to wait in your car instead of the waiting room.
We also ask that you come into the office alone. If necessary, one caregiver or family member may come in with the patient.
We will take your temperature before your appointment.
We have hand sanitizer that we will ask you to use when you enter the office. You will also find some in the reception area and other places in the office for you to use as needed.
You will see that all staff, including the front office staff , will be wearing additional protective gear. But don't worry we are still smiling underneath.
We ask that everyone who enters the office wear a face covering or mask.
Appointments will be managed to allow for social distancing between patients. That may mean that you are offered fewer options for scheduling your appointment.
We will do our best to allow greater time between patients to reduce waiting times for you.
We look forward to seeing you again and are happy to answer any questions you may have about the steps we have taken to keep you, and every patient, safe in our practice. Please rest assured that we will be contacting you to reschedule appointments that were canceled during our closure. We value your trust and loyalty and look forward to welcoming back our patients, neighbors and friends.
Sincerely,
Team at Wilson & Wilson Dentistry

The husband and wife team of Drs. Ryan and Jolanta Wilson want to help you attain a brilliant, healthy smile. The dynamic duo of Rockford dentistry always greet their patients into their modern office environment with a warm smile of their own, so you're sure to feel welcomed and relaxed the minute you walk in the door.
The thriving practice provides diagnostic, preventative, restorative and cosmetic services. Patients of all ages are warmly welcomed with gentle pediatric care beginning at age 12 months. Turn to this highly trained dental team for a refreshing approach to dentistry!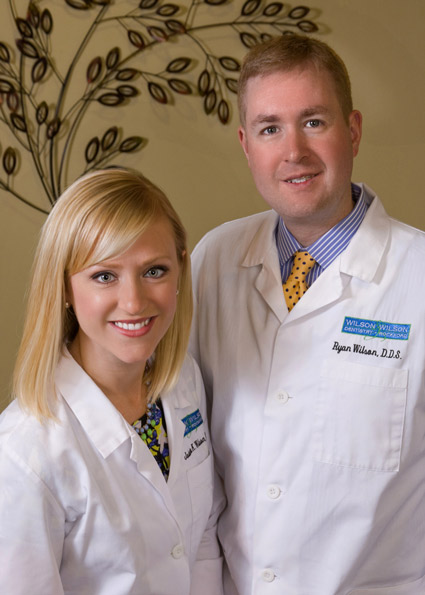 PERSONAL ATTENTION AND PROFESSIONAL CARE
Wilson & Wilson Dentistry Rockford embraces a philosophy centered on comfort, education and attention to detail. A relaxing environment and a supportive attitude helps every patient feel at ease.

Using the latest techniques, our office proudly serves Rockford, Cedar Springs and surrounding Grand Rapids metro, MI areas.
ORAL HEALTH AND TREATMENT OPTIONS
Wilson & Wilson Dentistry offers leading-edge dental services in an environment that promotes comfort and confidence. The practice shows a healthy focus on education, empowering patients by listening to their concerns and teaching them about their dental condition.
The exceptional office team also encourages patient involvement in the decision-making process, helping you reach your dental goals.
Wilson& Wilson Rockford has a solid reputation for professionalism and excellence in service and is proud to have established a history of long-lasting patient relationships. New patients of all ages are warmly welcomed.
We look forward to providing you with quality, compassionate and comprehensive dental care.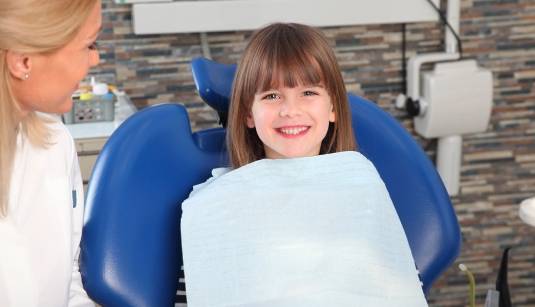 We offer a full range of dental services for children of all ages.
SOME OF OUR SERVICES INCLUDE
What Patients Have to Say About Wilson & Wilson Dentistry

After the first visit I felt well cared for and any issues I had were addressed. I felt like I had a say in the treatment and nothing was ever pushed upon me. What I like best about their office is the friendly atmosphere and getting all of my questions answered. The office takes great care to see that you're comfortable during any procedure. They are all well trained and down to earth.
- Chuck Huffman

I chose Wilson & Wilson Dentistry, over other recommendations, mainly because I could be seen by a woman, since I am more comfortable with women health care providers. However, my husband and daughter see Mr. Wilson and are just as happy with his care as I am with Mrs. Wilson's. I now LOVE going to the dentist! They make me feel relaxed and special. They remember things about me. Everyone at the office is warm and friendly and always smiling. Now I look forward to going to the dentist instead of dreading it. You gave me a new smile and I don't feel like running from cameras anymore!
- C. V. V.

We are educated at every visit. New products and options for specific dental problems are discussed. We get appointments quickly when calling with potential problems. We get call-backs promptly, too, with answers to our dental questions/issues. Everyone is friendly- have not seen a bad mood yet! Everyone seems, genuinely, interested in your comfort and dental care. They seem to know your health history as if they were a family member!!
- Dawn McCarthy

I would highly recommend the office because they are friendly, warm and professional. They make you feel like you are a part of their lives, not just patients! Their friendly, helpful attitude, it goes a long way! Truthfully, it reminds me of my dentist office growing up. It seems like they recognize my name!!
- Terrie Gross

My dental experiences at their office consist of excellent treatment, no high pressure. The dentists are available and care for some of my special needs. They have helped improve my dental health by careful treatment and foresight into my dental care. The most caring, pleasant office we have ever had. The best!
- Sue E. Rosenberger

Everyone is so compassionate and caring toward their patients' irrational fears. They always do everything to be sure the patient is comfortable. Even when the dental news is not pleasant, Drs. Wilson always try to make sure the patient is comfortable and understands the condition and account of treatment. The physical environment is also incredibly soothing.
- Robin K Spoelstra

I love everyone! So personal! The Best! They have improved my dental health by providing thorough exams. I would tell others that your services and office are the best!
- Marge L. Salamone

All staff members have a sincere concern about patient comfort. Gentle care, the first time in my life I am not anxious about the pain I might experience during dental work. Excellent dental care. Very knowledgeable about all aspects of dental care, with state of the art technology. Professional, friendly and relaxed atmosphere.
- Daryl Nederveld